SANDWICH AND EVENING PROGRAMMES UNIT
EXAMINATION
The section process and prepare Degree and sub-degree Results for approval by the Senate. Ensures that Departments and Academic Units adhere strictly to regulations, such as grading and submission of Results as at when due.
ADMISSIONS
Process application forms ensures that both University and Departmental entry requirements are met, Screen Credentials of admitted candidates both Degree and Sub degree, Handles change of name, course registration, deferment forms and readmission letters.
RECORDS
This section receives, cleared files from admission. Dispatch files to Records Unit for transcript and keeps yearly statistics for issuance of the transcript.
SECRETARIAT
This is the engine room of the SEP Unit. Its functions are the production of statement of results, admission letters, readmission letters and change of course letters. It ensures the protection of official letters, results for Senate Approval and Admission list for Vice Chancellor's approval on behalf of Senate. Receives and dispatch emails, Records attendance of staff to ensure that they sign in and off during official working hours.
HEAD OF UNIT
Coordinates and directs the Affairs of the Unit, signs admission letters, readmission letters and statement of results for both Nsukka and Affiliate Schools. Handles enquire within and outside University. Represent Registry at functions such as Matriculation of Affiliate Schools and Orientation of Sandwich Students.
SANDWICH AND EVENING PROGRAMMES UNIT OF THE REGISTRY
Sandwich and Evening Programmes Unit is a Unit under the Registry. It is one large Unit in the Registry Department which combines the three main academic functions, namely – Admissions, Examinations, Records and Statistics. It was carved out from Examination Unit (Regular) in 1988 by the then Registrar, Sir. U.O.Umeh to cater for the general and peculiar needs of all Sandwich and Evening Programmes students in the University.
In carrying out its functions, the Unit co-operates and liaises with various academic Departments that offer Sandwich and Evening Programmes courses at the sub-degree, degree and postgraduate levels.
ADMISSIONS SECTION
This section process the admission of prospective candidates of both Nsukka and Affiliate schools. After downloading from JAMB Caps. Qualified candidates are offered admission after due verification. The section also checks the registration forms /credentials of these Sandwich students to ensure that they conform with the University academic regulations.
RECORDS SECTION
The Section collects processed files from Admissions Section and ensures that student's admission letter, credentials, evidence of payment of school fees, course registration forms, age declaration, change of name, change, of course, Local Government identification letters are properly verified before moving these files to Exams Section. They also keep records of graduated students for dispatch to Central Record Unit for transcript. Yearly statistics of Sandwich students are prepared by this section.
EXAMS SECTION
The Examination Section collects and processes the academic programme results of Sandwich student in the main Campus University of Nigeria, Nsukka. It is also imperative to state that the Unit oversees/monitors and administers the academic programmes in the following affiliate Institutions:
Alvan Ikoku Federal College of Education
College of Education Ikere –Ekiti
Spiritan International School of Philosophy, Attakwu
Trinity Theological Seminary, Umuahia
West Africa Theological Seminary, Lagos
Executive Distance Learning Programmes (EDLP).
In 1998, an implementation Committee on Outreach/Distance Learning Programme of the University was constituted 'to render more services to the nation within its mandate and to raise needed additional resources for the University," hence the establishment of the Executive Distance Learning Programmes (EDLP).
The operational Centres of EDLP were as follows:
Lagos
Abuja
Warri
Port-Harcourt
Asaba
Jos
These centres run Diploma, Degree and Postgraduate Programmes.  In 2002 following the closure of the Outreach Programmes by the Federal Government, most of the students' results have been processed by the SEP Unit. The latest situation is that the senate has directed that EDLP be wound up. We no longer process application forms except the results of those already on the Programmes.
SANDWICH CONTACT:
The Sandwich normally starts the first or second week in August by the approval of the University Senate and close by the end of October. The programmes available are:
SANDWICH DEGREE COURSES (5 YEARS)
(i) B.A (Ed): B.Sc. (Ed.) and B.Ed. in
Adult Education/ Administration
Adult Education / Community Development
Guidance and Counselling
Education/ English
/ French
/Music
/History
/Igbo Linguistics
/Religion
/Political Science
/Biology
/Chemistry
/Mathematics
/Geography
/Physics
/Economics
/Statistics
/Social Studies
/Integrated Science
/Fine and Applied Arts
/Physics Educ. & Recreation
/Health Education
 (ii)    VOCATIONAL TEACHER EDUCATION (B.Sc. Ed)
– Agricultural Education
– Business Education
– Home Economics
– Industrial Technical Education
(iii)   Combined B.Sc. Degree in Statistics and Computer Science
(iv)   B.Sc. Public Administration and Local Government
(v)    B.LIS Library and Information Science
SANDWICH DIPLOMA COURSES (3 AND 4 YEARS)
Diploma in Adult Education/Community Development
Diploma in Public Administration (PALG)
Diploma in Statistics and Computer Application
Diploma in Library Science
Diploma in French
ENTRY REQUIREMENTS
The entry requirements are the same as those for the regular Degree (Direct Entry) and Diploma courses of the University of Nigeria. Relevant details are as contained in Guideline for Admission into Sandwich and Evening Degree and Certificate Programmes obtainable on purchase of the application form.
No person under the age of 16 years will be admitted into the Programme.
METHOD OF APPLICATION
All candidates who wish to apply for these Programmes listed above should apply through JAMB and choose UNN or any of her affiliate Institutions listed below as their first choice Institution. This would enable JAMB CAPS to capture the Candidate's Data/fingerprint for the Institution's further necessary action.
STATEMENT OF RESULTS, CERTIFICATES AND TRANSCRIPTS
At the end of the Programme, graduating students are issued with statements of the result by the Unit. Certificates are issued at the Central Examinations Unit and released by Careers and Students Services Unit while Transcripts are processed at the Records and Institutional Research Unit of the University.
PROFILE OF THE HEAD OF THE UNIT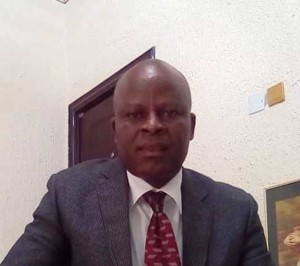 Ngwuchukwu, Basil Ophiah the current Head of Sandwich and Evening Programmes Unit was educated at the University of Nigeria where he obtained a Bachelor of Arts (Hons) degree in Theatre Arts (1996) and Masters degree in Mass Communication (2007), majoring in Public Relations. He began his career in (Public Relations Unit) Vice Chancellor's the Office University of Nigeria, Nsukka in 2008. He rose through the Rank to become Principal Assistant Registrar (PAR), Registrar's Department.
Mr. Ngwuchukwu, had attended Conferences/Workshops/Seminars organized by reputable Institutions. He is a member of such Professional Association as the Association of Nigeria University Professional Administrators (ANUPA) and Nigerian Institute of Management (NIM).
Married with Children, Mr. Ngwuchukwu enjoys music, sports, reading and charity.
STAFF PROFILE
| | | | | | |
| --- | --- | --- | --- | --- | --- |
| S/N | NAMES | DESIGNATION | QUALIFICATIONS | PHONE NUMBER | E-MAIL |
| 1. | NGWUCHUKWU, Basil Ophiah | PRIN. ASS. REG. | MA, BA(Hons). | 08034508853 | basil.ngwuchukwu@unn.edu.ng |
| 2 | NNAJI, Michael Nnamani | ASST. REG. | M.SC,BSC,DIP | 08033536208 | michael.nnaji@unn.edu.ng |
| 3. | NNAJI, Grace Nkechinyere | CHIEF. EX. OFF. | BED,DIP,WAEC,FLSC | 08030884144 | grace.nnaji@unn.edu.ng |
| 4. | UZOKA, Cyril Nwachukwu | CHIEF, EX. OFF. | BED,DIP,GCE,WAEC | 08077702578 | cyril.uzoka@unn.edu.ng |
| 5. | IGWE, Elizabeth | AST. CHIEF. EX. OFF. | DIP,GCE,TYPING 35 WPM,FLSC | 08067878933 | elizabeth.igwe@unn.edu.ng |
| 6. | OKONKWO, Genevieve Ijeoma | ASS. CHIEF EX. OFF. | MSC,BSC,SSCE,FLSC | 08038948541 | genevieve.okonkwo@unn.edu.ng |
| 7. | OGBOBE, Caroline Ogechukwu | PRIN. EX. OFF. 1 | MA,BA,NCE,TCII | 08065500364 | caroline.ogbobe@unn.edu.ng |
| 8. | CHIDUME, Roseline Ngozi | PRIN. EX. OFF 1 | MLS,MA,B.A,NCE,WASC,FSLC | 08105602297 | roseline.chidume@unn.edu.ng |
| 9. | NWAFOR, Chioma Rebecca | PRIN. EX. OFF. 1 | BED,WASC | 07033704023 | chioma.nwafor@unn.edu.ng |
| 10. | EZE, Clara Nwakaego | PRIN. EX.OFF.1 | MED,BED,WASC,GCE | 08067908995 | clara.eze@unn.edu.ng |
| 11. | ARU, Comfort Kalu Uta | SNR DATA PROC.OFF.11 | DIP,WASC,TYPING 50WPM,FLSC | 08030941175 | comfort.aru@unn.edu.ng |
| 12. | OKWUME, Benedette Onyebuchi | HIGHER TECH.OFF.1 | MSC,BSC,WAEC, FSLC | 08030881064 | benedette.okwume@unn.edu.ng |
| 13. | ASOGWA, Joseph Onwusonye | HIGHER TECH. OFFICER 11 | BSC,SSC,FSLC | 08066997673 | joseph.onwusonye@unn.edu.ng |
| 14. | KALU, Chinedu Ifekwe | HIGHER TECH. OFFICER 11 | BSC, WASC,FSLC | 08063290693 | chinedu.kalu@unn.edu.ng |
| 15. | OBIEZE, Chidinma Carolina | HIGHER TECH. OFFICER 11 | BED, NECO,FLSC | 08038948685 | chidinma.obieze@unn.edu.ng |
| 16. | NWOKORO, Chinedu Ginikanwa | HIGHER TECH, OFFICER 11 | MSC,BSC,NECO,FSLC | 08067093624 | chinedu.nwokoro@unn.edu.ng |
| 17 | AGBO, Ebere Precious | HIGHER TECH. OFFICER 11 | BSC,WASC,FSLC | 08136835797 | ebere.agbo@unn.edu.ng |
| 18. | EZE, Faith Daniel | HIGHER TECH. OFFICER 11 | BSC,SSC,FLSC | 08060024452 | faith.eze@unn.edu.ng |
| 19. | ONYISHI, Chioma Bibian | SNR MACHINE RM SUP. | DIP,NABTEB,WASC,FLSC | 07064858319 | chioma.onyishi@unn.edu.ng |
| 20. | NICH, Josephat Onyebuchi | HIGHER TECH. OFFICER 11 | BED | 08148081400 | josephat.nich@unn.edu.ng |
| 21. | AGU, Johnpaul Collins | HIGHER TECH. OFFICER 11 | BSC,WASC | 08134578825 | johnpaul.agu@unn.edu.ng |
| 22. | OGBAA, Chidinma Justina | TECHNICAL OFFICER | DIP,WASC,FSLC | 08060794774 | chidinma.ogbaa@unn.edu.ng |
| 23. | IKAH, John Onyemaechi | SNR TYPIST | BSC,NABTEB,35WPM,FLSC | 07030534865 | john.ikah@unn.edu.ng |
| 24. | AGBO, Ifeanyi Philip | AST,EX.OFFICER | NABTEB,WASC,FSLC | 07067799449 | ifeanyi.agbo@unn.edu.ng |
| 25. | IKWUIBE, Loveth Ekwutosi | EXT.OFFICER | BSC,DIP,WASC | 08037312962 | loveth.ikwuibe @unn.edu.ng |
| 26. | ONU, Matthew Awudu | CHIEF CLEAN MESSENGER | FSLC | 08164180713 | matthew.onu@unn.edu.ng |
| 27. | OKORIE, Eucharia Chidinma | SNR.CLEAN MESSENGER | FSLC | 07069698704 | eucharia.okorie@unn.edu.ng |